Toronto superstar Shawn Mendes wins American Music Award along with partner Camila Cabello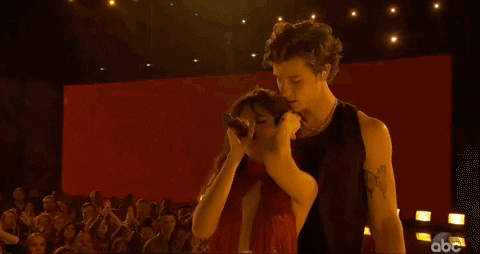 Toronto pop star Shawn Mendes along with his girlfriend Camila Cabello, took home the Collaboration of the Year Award on Sunday, November 24 at the American Music Awards at the Microsoft Theater in Los Angeles.
The award was handed out a short time after the hot and steamy performance of their award-winning hit "Señorita," which had the audience wide-eyed and cheering, including Taylor Swift who won the 2019 Artist of the Year Award later that evening.
This was not the first time Mendes, 21 and Cabello, 22 had performed "Señorita" live together at an awards show as they also delivered an equally sultry performance in August at the 2019 MTV Music Awards.
Shawn Mendes was also nominated for Favourite Social Artist but that honour went to K-pop giants, BTS.
Taylor Swift was the big winner in addition to Artist of the Year she won Favourite Female Artist, Favourite Music Video, Favourite Pop/Rock Album for "Lover" and Favourite Adult Contemporary Artist.
Other notable award winners included Billie Eilish for New Artist of the Year and Favourite Artist-Alternative Rock, Cardi B for Favourite Artist – Rap/Hip Hop, Bruno MArs for Favourite Male Artist and Post Malone, whose "Hollywood's Bleeding" won Best Rap/Hip Hop album.
Another notable fiery production putting the AMA crowd into a frenzy was Ozzy Osbourne performing "Take What You Want" with a leather-chapped Post Malone and Travis Scott. Flames erupted throughout the performance and practically engulfed the stage at the finale.
American Music Award winners are determined by a poll of the public and fans, who can vote through the AMAs website, while nominations have remained based on sales, airplay, now including activity on social networks, and video viewing.
For the complete list of American Music Award winners visit billboard.com.
by Terence Lankstead